VIEW or PURCHASE
n.paradoxa volumes
SEARCH ARTICLES
by country, author, title
or full text
FIND
resources and links in the Feminist Art Observatory

DISCOVER
n.paradoxa's new MOOC
(a mass open online course). The 10 lessons of this course on feminism and contemporary art are free. Do the lessons at your own pace, anytime. Register and join.
PURCHASE VOLUMES




This site uses cookies
COOKIE & PRIVACY POLICY
READ
n.paradoxa online archive
or RIP-OFF.2
or n.paradoxa's Guide to Feminist Art, Art History and Criticism
or n.paradoxa's feminist art salons
WATCH

feminist art seminars
n.paradoxa/ICA (2011)
Local/Global Conference 2017
Feminist Art Activisms conference 2018
JOIN the JISC email list on Feminism, Art, Local/Global Research

RECOMMEND n.paradoxa for purchase to your University library

DOWNLOAD a poster for your noticeboard

VIEW
n.paradoxa's blog

nparadoxa on Facebook / KT press ebooks



@n_paradoxa

Copyright: KT press, 2019
Registered in London
Company no. 3492334
ktpress@ktpress.co.uk

n.paradoxa received support from the Andy Warhol Foundation for the Visual Arts (2012-2014) and
the Flo Art Foundation(2011-2012)
Why not buy some print volumes of n.paradoxa?
Feminism in the contemporary art...transnational and transgenerational

The print journal n.paradoxa
[ISSN 1461-0434] has published
500+ articles by or about
400+ artists and writers from
80+ countries in
40 vols, 1998-2017

n.paradoxa online
[ISSN 1462-0426]
published 21 issues
(1996-2010)
online with different
content to the print journal
The last of these was the
n.paradoxa's guide to Feminist Art, Art History and Criticism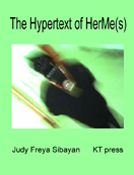 KT press ebooks
digital .epubs. Read on ipad, tablets, PC or MAC
Published volumes:
Ends and Beginnings
(vol 40, July 2017)
Organising/ Organisations
(vol 39, Jan 2017)
Polemics/ Contestations
(vol 38, July 2016)
SOUND?NOISE!VOICE!
(vol 37, Jan 2016)
Humour
(vol 36, July 2015)
War/Conflict
(vol 35, Jan 2015)
Lessons from History
(vol 34, July 2014)




n.paradoxa theses list

Search by date of publication
Below see range of dates in the theses list. Roll over each date to see the number of references. Click to see the actual information for each date appear below.
1974 1975 1977 1978 1979 1980 1981 1982 1983 1985 1986 1988 1989 1990 1991 1992 1993 1994 1995 1996 1997 1998 1999 2000 2001 2002 2003 2004 2005 2006 2007 2008 2009 2010 2011 2012 2013 2014 2015 2016 2017
Notes:For authors' last names beginning with "A", type "A" or use the first 3 letters of their last name.
The country search uses full English names, e.g. The Netherlands, except for USA and UK and gives the country of the University only, not nationality of author or subject of their research. Dates given are the date of award of the degree and can be searched for one year at a time. The title search is limited to words used in the title, it does not provide a keyword or subject search facility. The searches are for one word only, no boolean (multiple) searches are supported.
Results of Search:

Janice Helland (1991)
The `new woman' in fin-de-siècle art: Frances and Margaret McDonald (sic)
PhD, University of Victoria, Canada

Joseph John Inguanti (1991)
Postmodern photography in America: advertising and politics
PhD, Yale University, USA

Amelia Jones (1991)
The fashion(ing) of Duchamp: authorship, gender, post-modernism
PhD, University of California, USA

Michelle Calvert (1991)
The body as topos: the discursive mapping of the feminine subject in selected works of Canadian art and literature
PhD, Carleton University, Canada

Michelle Millard (1991)
An analysis of the critical discourse on the work of Eva Hesse
MA, McGill University, Canada

Wendy Schissel (1991)
The keepers of memory: Canadian mythopoeic poets and magic realist painters
PhD, University of Calgary, Canada

Ditta Behrens (1991)
Frauen-Kunstausstellungen im deutschsprachigen Raum : eine Untersuchung zur Rezeption bildender Kunst von Frauen zwischen 1973 und 1984
PhD, University of Hamburg - Universität Hamburg, Germany

Flora Kit-yee Yu (1991)
Postmodernism and photography
MA, University of Hong Kong , China / Hong Kong

Margarete Barbara Lamb-Faffelberger (1991)
Elfriede Jelinek und Valie Export: Rezeption der feministischen Avantgarde Oesterreichs im deutschsprachigen Feuilleton (German text)
MA, Rice University, USA

Lorna Green (1991)
The Position and Attitudes of Contemporary Women Sculptors in Britai, 1987-1989'
MPhil, Leeds University, UK