VIEW or PURCHASE
n.paradoxa volumes
SEARCH ARTICLES
by country, author, title
or full text
FIND
resources and links in the Feminist Art Observatory

DISCOVER
n.paradoxa's new MOOC
(a mass open online course). The 10 lessons of this course on feminism and contemporary art are free. Do the lessons at your own pace, anytime. Register and join.
PURCHASE VOLUMES




This site uses cookies
COOKIE & PRIVACY POLICY
READ
n.paradoxa online archive
or RIP-OFF.2
or n.paradoxa's Guide to Feminist Art, Art History and Criticism
or n.paradoxa's feminist art salons
WATCH

feminist art seminars
n.paradoxa/ICA (2011)
Local/Global Conference 2017
Feminist Art Activisms conference 2018
JOIN the JISC email list on Feminism, Art, Local/Global Research

RECOMMEND n.paradoxa for purchase to your University library

DOWNLOAD a poster for your noticeboard

VIEW
n.paradoxa's blog

nparadoxa on Facebook / KT press ebooks



@n_paradoxa

Copyright: KT press, 2019
Registered in London
Company no. 3492334
ktpress@ktpress.co.uk

n.paradoxa received support from the Andy Warhol Foundation for the Visual Arts (2012-2014) and
the Flo Art Foundation(2011-2012)
Why not buy some print volumes of n.paradoxa?
Feminism in global contemporary art...transnational and transgenerational

The print journal n.paradoxa
[ISSN 1461-0434] has published
500+ articles by or about
400+ artists and writers from
80+ countries in
40 vols, 1998-2017

n.paradoxa online
[ISSN 1462-0426]
published 21 issues
(1996-2010)
online with different
content to the print journal
The last of these was the
n.paradoxa's guide to Feminist Art, Art History and Criticism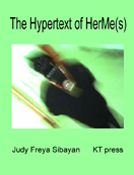 KT press ebooks
digital .epubs. Read on ipad, tablets, PC or MAC
Published volumes:
Ends and Beginnings
(vol 40, July 2017)
Organising/ Organisations
(vol 39, Jan 2017)
Polemics/ Contestations
(vol 38, July 2016)
SOUND?NOISE!VOICE!
(vol 37, Jan 2016)
Humour
(vol 36, July 2015)
War/Conflict
(vol 35, Jan 2015)
Lessons from History
(vol 34, July 2014)




Statistical Analysis
of Database of 1500+ Feminist Art Theses
Comments
This is a statistical visual analysis of the database of 1500+ MA /PhDs in Feminist Art by country and by type (graphs, updated in May 2021). This database lists 1500+ theses on feminist art collated from many different sources, completed between 1974-2021. The project was started in 2016 and recent years are slowly being updated (so less data is in the database). The database currently covers only 35 countries in the world and this is also a demonstration of how limited the electronic access to research is currently, so it should not be read as simply that "no" research is occuring elsewhere.

One third of the material is not available to access directly online i.e. that it has not yet been put in a University online repository or commercial online library/database. In recent years, most material is available online. In some Universities and countries, deposit in University libraries and collections is mandatory for post-graduates, in others, it is entirely optional.
The number of Universities where post-graduate research on feminism has taken place is very variable and diffuse - no University represents a strong concentration in this subject and many Universities had only one or two students completing work in this area at different times. The survey included online Bachelors theses on feminist art.

Only 77 books were known to have been published out of the 650+ doctorates (found, up to 2017). In some countries, German and Sweden, for example, it is required that the PhD thesis be published as a book. In many other countries, including USA and UK, it takes several years for a book to be published and this is not related to when the degree is awarded. Post-doctoral fellowships help books get published from doctorates, but they are rare in contemporary art, let alone feminist subjects. Most people struggle to publish their book while working in another job, in or outside academia. The years between completion of thesis (pub_date) and publication of thesis (pub_date2) are variable for these reasons.

You can search the actual results by country, by date, by University and by title or author's name in the actual database. Although no subject database was made, it is possible through the title search to identify keywords and topics, especially artist's names where these are given in the title.

If you have a completed MA or PhD thesis on feminist art which was not listed, from any country or University, you are invited to add your work here.