VIEW or PURCHASE
n.paradoxa volumes
SEARCH ARTICLES
by country, author, title
or full text
FIND
resources and links in the Feminist Art Observatory

DISCOVER
n.paradoxa's new MOOC
(a mass open online course). The 10 lessons of this course on feminism and contemporary art are free. Do the lessons at your own pace, anytime. Register and join.
PURCHASE VOLUMES




This site uses cookies
COOKIE & PRIVACY POLICY
READ
n.paradoxa online archive
or RIP-OFF.2
or n.paradoxa's Guide to Feminist Art, Art History and Criticism
or n.paradoxa's feminist art salons
WATCH

feminist art seminars
n.paradoxa/ICA (2011)
Local/Global Conference 2017
Feminist Art Activisms conference 2018
JOIN the JISC email list on Feminism, Art, Local/Global Research

RECOMMEND n.paradoxa for purchase to your University library

DOWNLOAD a poster for your noticeboard

VIEW
n.paradoxa's blog

nparadoxa on Facebook / KT press ebooks



@n_paradoxa

Copyright: KT press, 2019
Registered in London
Company no. 3492334
ktpress@ktpress.co.uk

n.paradoxa received support from the Andy Warhol Foundation for the Visual Arts (2012-2014) and
the Flo Art Foundation(2011-2012)
Why not buy some print volumes of n.paradoxa?
Feminism in global contemporary art...transnational and transgenerational

The print journal n.paradoxa
[ISSN 1461-0434] has published
500+ articles by or about
400+ artists and writers from
80+ countries in
40 vols, 1998-2017

n.paradoxa online
[ISSN 1462-0426]
published 21 issues
(1996-2010)
online with different
content to the print journal
The last of these was the
n.paradoxa's guide to Feminist Art, Art History and Criticism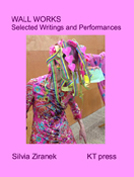 KT press ebooks
digital .epubs. Read on ipad, tablets, PC or MAC
Published volumes:
Ends and Beginnings
(vol 40, July 2017)
Organising/ Organisations
(vol 39, Jan 2017)
Polemics/ Contestations
(vol 38, July 2016)
SOUND?NOISE!VOICE!
(vol 37, Jan 2016)
Humour
(vol 36, July 2015)
War/Conflict
(vol 35, Jan 2015)
Lessons from History
(vol 34, July 2014)




n.paradoxa Booklist

Search by author's lastname
Notes: Monographs and individual artists' exhibition catalogues are not included in this list, except where they are explicitly feminist and provide a key role model for feminist art practice. You can look at exhibitions and anthologies separately by moving to those pages. For authors' last names use capital letter first. For those beginning with "A", type "A" or use the first 3 letters of their last name.
The country search uses full English names, e.g. The Netherlands, except for USA and UK. "International" (use Capital "I") is the category used for projects where artists from more than 3 countries are involved. Books and exhibitions under "International" are in addition to those listed as individual countries. New sections have been added for geographical regions/ continents: Asia, Africa, Pacific, Middle East, South America, Scandanavia. These categories are in addition to individual countries listed. So, for searches in Africa, look also in Nigeria and Egypt.
The title search is limited to words used in the title, it does not provide a keyword or subject search facility. This search is for one word only, no boolean (multiple) searches are supported. Artists' last names can also be searched in the title section, if they are in a book or exhibition title.
All n.paradoxa articles are listed separately. To search these, Click here.
To see a list of all books in the database, alphabetically by author's name, Click here.
Results of search for books/ exhibition catalogues/ anthologies by author's lastname
are as follows:
Anna Havemann and VdBK (the Association of Berlin's Female Artists 1867) eds Neue Positionen – Verein Der Berliner KÜNSTLERINNEN 1867 (Berlin: Michael Imhof Verlag:2019)