Feminism in the visual arts...
n.paradoxa has published
500+ articles by or about
400+ artists and writers from
80+ countries in
38 vols since 1998,
plus over 1000 resources on the information pages
Search through
1000+ Feminist PhD/MA theses
If you wrote one, and it is not listed,
Add your own here
Current volume:
Polemics/ Contestations
(vol 38, July 2016)
Read more...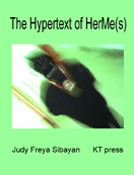 KT press ebooks
digital .epubs. Read on ipad, tablets, PC or MAC
Why not buy a
gift subscription to n.paradoxa for a feminist friend as a seasonal gift? a birthday present?
Future volumes:
Organisations/Organising
(vol 39, Jan 2017)
Ends/Beginnings
(vol 40, July 2017)

Published volumes:
SOUND?NOISE!VOICE!
(vol 37, Jan 2016)
Humour
(vol 36, July 2015)
War/Conflict
(vol 35, Jan 2015)
Lessons from History
(vol 34, July 2014)
Religion
(vol 33, Jan 2014)




n.paradoxa
international feminist art journal
Links to feminist archives and libraries
For a list of links to feminist and women artists websites, click here
Archiv des Vereins der Berliner Kunstlerinnen (Germany)
Extensive archive of women artists in Berlin since 1867, now part of ADK Archive

Atria, formerly Aletta, formerly IIAV (The Netherlands)
Atria: institute on gender equality and women's history. A very important research and study center with a large library in Amsterdam

Biblioteca de Mujeres Artistas (Spain)
a blog on books on women artists

Bibliothek im Frauenzentrum Erfurt (Germany)


Bildwechsel / Kunstlerinnenarchiv (Germany)
the major archive in Hamburg of women's art, founded in 1979

Brixton Art Gallery archives online, London, 1983-1986 (UK)
archive of 50 catalogues from Brixton Art Gallery which includes 'Women's Work', a group of women artists/black women artists in the UK

Centro Documentazione Donna (Italy)
Documentation centre in Ferrara Italy of feminism since the 1960s.

CID-Femmes, Frauenbibliothek/Bibliotheque des Femmes (Luxembourg)


Feminist Art Networkers (Auckland), Archive, 1982-1987, at Auckland Art Gallery - Toi o Tamaki (New Zealand)


Feminist Art Project (at Rutgers University) (USA)
started in 2006 to list events and commemorate historic anniversaries in the American Women's Art Movement from the 1970s, continues as news service, archived site and annual day of events at College Art Associations' annual conferences.

Feminist Library (UK)
5 Westminister Bridge Road, London. Started in 1977. Runs many initiatives: including Women's Studies without Walls.

Feministiches Archiv Marburg e.V (Germany)


FIFTITU % (Austria)
Vernetzungsstelle fuer Frauen in Kunst und Kultur

Frauen Archiv (Germany)
referat fuer lesben und andere frauen

Frauen Media Turm: Archive and Documentation Centre (Germany)


Frauenbibliothek und Dokumentationszentrum Frauenforschung (Germany)


Frauenforschungs-bildungs- und -informationszentrum (Germany)


Glasgow Women's library (UK)
a resource centre (Lesbian and Information Centre) in Glasgow, Scotland.

Hackney Flashers (archive of women's group from 1974-1980) (UK)
Members were: An Dekker, Sally Greenhill, Gerda Jager, Liz Heron, Michael Ann Mullen, Maggie Murray, Christine Roche, Jo Spence and Julia Vellacott. Site documents two main projects Women and Work (1975) and Who's Holding the Baby? (1978).

Jessie Street National Women's Library (Australia)
Jessie Street National Women's Library was founded in 1990 as a specialist archive documenting women's history in Australia.
Ultimo Community Centre, 523-525 Harris Street (cnr William Henry Street), Ultimo 2007(Sydney, Australia)

KVINFO, Centre for Information om Kvinde og Konsforskning (Danish Center for Information on Women and Gender) (Denmark)


Make: formerly Women's Art Library in the UK (UK)
now housed at Goldsmiths' College Library in London

Native Women's Resource Centre (Canada)
An association and resource centre for First Nations women in Toronto, Canada.

Simorgh Women's Publication and Resource Centre, (Pakistan)


SVBK, Amsterdam (women's organisation, 1980s), archive housed at Aletta (The Netherlands)
SVBK's archives on women artists, collected between 1987-1992 are at Aletta (formerly known as Atria).

The Women's Library, formerly The Fawcett Library (UK)
This is the largest/oldest feminist library in the UK. Formerly at London Metropolitan, until March 2013, it is now based at the London School of Economics Library.
View their digital timeline of Women's history

Women Artists Archives National Directory (WAAND) (USA)
A database of archives of women artists in the USA which possess material on or about women artists, run by Rutgers University

Women's Art Resource Centre (Canada)
Was an active centre for women artists until 2014. Website has closed.

Women's Audio Archive (Marysia Lewandowska) (UK)
a collection of audio tapes of talks and interviews compiled by the artist from 1983 onwards...

Women's Museum in Denmark (Denmark)
Women's Museum, based in Arhus, is dedicated to women's history. It also houses the archive of the 1980 UN women's exhibition held in Copenhagen.

Women's Museums.Net (International)
A blog of a group linking together women's museums and holding an annual conference

Zambia Nat.Women Artists Documentation project (Zambia)
founded in 1996. (Any further information on this group would be welcome!)