VIEW or PURCHASE
n.paradoxa volumes
SEARCH ARTICLES
by country, author, title
or full text
DISCOVER
n.paradoxa's new MOOC
(a mass open online course). The 10 lessons of this course on feminism and contemporary art are free. Do the lessons at your own pace, anytime. Register and join.
PURCHASE
print volumes



ORDER by post HERE
This site uses cookies
COOKIE POLICY
READ
n.paradoxa online archive
or RIP-OFF.2
or n.paradoxa's Guide to Feminist Art, Art History and Criticism
or n.paradoxa's feminist art salons
FIND
books on feminist art
feminist exhibition catalogues
feminist art anthologies
feminist art manifestos
feminist-art-topics project - lists 940+ artworks in 30 topics
magazines on women artists/ feminist art
or one-off special issues
1000+ MA/PhDs theses
feminist archives
statistics
timelines
links
feminist film festivals

WATCH
feminist art seminars
n.paradoxa/ICA (2011)
Local/Global Conference 2017
JOIN the JISC email list on Feminism, Art, Local/Global Research

RECOMMEND n.paradoxa for purchase to your University library

DOWNLOAD a poster for your noticeboard

READ
n.paradoxa's blog

nparadoxa on Facebook / KT press ebooks



@n_paradoxa

nparadoxa's MOOC (mass open online course)

n.paradoxa received support from the Andy Warhol Foundation for the Visual Arts (2012-2014) and
the Flo Art Foundation (2011-2012)
Copyright: KT press, 2017
Registered in London
Company no. 3492334
ktpress@ktpress.co.uk


Feminism in the visual arts...
n.paradoxa has published
500+ articles by or about
400+ artists and writers from
80+ countries in
40 vols since 1998,
plus over 1000 resources on the information pages
Search through
1000+ Feminist PhD/MA theses
If you wrote one, and it is not listed,
Add your own here
Why not buy some volumes of n.paradoxa for a feminist friend as a seasonal gift? a birthday present?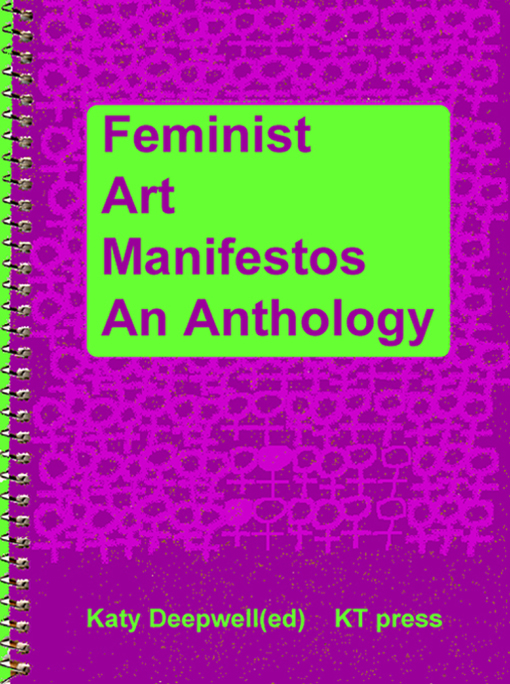 KT press ebooks
digital .epubs. Read on ipad, tablets, PC or MAC
Published volumes:
Ends and Beginnings
(vol 40, July 2017)
Organising/ Organisations
(vol 39, Jan 2017)
Polemics/ Contestations
(vol 38, July 2016)
SOUND?NOISE!VOICE!
(vol 37, Jan 2016)
Humour
(vol 36, July 2015)
War/Conflict
(vol 35, Jan 2015)
Lessons from History
(vol 34, July 2014)




n.paradoxa theses list

Search by date of publication
Below see range of dates in the theses list. Roll over each date to see the number of references. Click to see the actual information for each date appear below.
1974 1975 1977 1978 1979 1980 1981 1982 1983 1985 1986 1988 1989 1990 1991 1992 1993 1994 1995 1996 1997 1998 1999 2000 2001 2002 2003 2004 2005 2006 2007 2008 2009 2010 2011 2012 2013 2014 2015 2016 2017
Notes:For authors' last names beginning with "A", type "A" or use the first 3 letters of their last name.
The country search uses full English names, e.g. The Netherlands, except for USA and UK and gives the country of the University only, not nationality of author or subject of their research. Dates given are the date of award of the degree and can be searched for one year at a time. The title search is limited to words used in the title, it does not provide a keyword or subject search facility. The searches are for one word only, no boolean (multiple) searches are supported.
Results of Search:

M G Eden (1977)
ANNA HYATT HUNTINGDON, SCULPTOR, AND MRS. H. H. A. BEACH, COMPOSER: A COMPARATIVE STUDY OF TWO WOMEN REPRESENTATIVES OF AMERICAN CULTIVATED TRADITION IN THE ARTS
PhD, Syracuse University , USA

M Lombardi (1977)
WOMEN IN THE MODERN ART MOVEMENT IN BRAZIL: SALON LEADERS, ARTISTS, AND MUSICIANS, 1917-1930
PhD, University of California, Los Angeles, USA