VIEW or PURCHASE
n.paradoxa volumes
SEARCH ARTICLES
by country, author, title
or full text
DISCOVER
n.paradoxa's new MOOC
(a mass open online course). The 10 lessons of this course on feminism and contemporary art are free. Do the lessons at your own pace, anytime. Register and join.
SUBSCRIBE or PURCHASE
print and/or electronic



ORDER by post HERE
This site uses cookies
COOKIE POLICY
READ
n.paradoxa online archive
or RIP-OFF.2
or n.paradoxa's Guide to Feminist Art, Art History and Criticism
or n.paradoxa's feminist art salons
FIND
books on feminist art
feminist exhibition catalogues
feminist art anthologies
feminist art manifestos
feminist-art-topics project - lists 940+ artworks in 30 topics
magazines on women artists/ feminist art
or one-off special issues
1000+ MA/PhDs theses
feminist archives
statistics
timelines
links
feminist film festivals

WATCH
feminist art seminars
n.paradoxa/ICA (2011)
Local/Global Conference 2017
JOIN the JISC email list on Feminism, Art, Local/Global Research

RECOMMEND n.paradoxa for purchase to your University library

DOWNLOAD a poster for your noticeboard

READ
n.paradoxa's blog

nparadoxa on Facebook / KT press ebooks



@n_paradoxa

nparadoxa's MOOC (mass open online course)

n.paradoxa received support from the Andy Warhol Foundation for the Visual Arts (2012-2014) and
the Flo Art Foundation (2011-2012)
Copyright: KT press, 2017
Registered in London
Company no. 3492334
ktpress@ktpress.co.uk


Feminism in the visual arts...
n.paradoxa has published
500+ articles by or about
400+ artists and writers from
80+ countries in
40 vols since 1998,
plus over 1000 resources on the information pages
Search through
1000+ Feminist PhD/MA theses
If you wrote one, and it is not listed,
Add your own here
Current volume:
Ends and Beginnings
(vol 40, July 2017)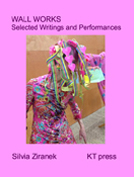 KT press ebooks
digital .epubs. Read on ipad, tablets, PC or MAC
Why not buy some back volumes or a gift subscription to n.paradoxa for a feminist friend as a seasonal gift? a birthday present?
Published volumes:
Organising/ Organisations
(vol 39, Jan 2017)
Polemics/ Contestations
(vol 38, July 2016)
SOUND?NOISE!VOICE!
(vol 37, Jan 2016)
Humour
(vol 36, July 2015)
War/Conflict
(vol 35, Jan 2015)
Lessons from History
(vol 34, July 2014)




n.paradoxa
international feminist art journal
This page is for libraries who wish to subscribe to n.paradoxa.
Libraries can purchase directly through this website using credit cards or paypal; request subscriptions for payment by invoice by email for payment by BACs, cheque or bank transfer;
or contact a subscription agent e.g. Ebsco, LM Info, Harrassowitz to subscribe.
Additional information and an order form can be downloaded here.
Libraries have the option of purchasing: 1) print only subscriptions / 2) print & electronic subscriptions / or 3) electronic only subscriptions.
For price structure and more details, see below. Prices include postage costs.

I would like to purchase a new library/institution subscription
from volume 38 (July 2016):-
I would like to purchase a new library/institution subscription
from volume 39 (Jan 2017):-
I would like to renew my existing library/institution subscription:-
Individual volumes in print can be purchased by adding them to the cart. Go here.
(If you purchase more than 4 volumes you will receive a 10% discount)
All prices shown are pounds sterling. Prices include postage.
Payments accepted by visa/mastercard or through paypal and its credit card services online
Prices for Libraries
POSTAL ZONE
POSTAL ZONE
PRINT
UK/Europe
USA/Canada/RoW
1 year Subscription (2 vols) or Renewal
£32.00
£39.00
2 year Subscription (4 vols) or Renewal
£56.00
£81.00
All volumes 1-38
£499.00
£602.00
1 volume in print
£16.00
£20.00
ELECTRONIC
(with username/password or IP access)
1 year subscription (2 vols)

£30.00
£30.00
Annual subscription to all volumes, first year
£125.00
£125.00
Renewal price for new year, plus past year
(only available to existing subscribers)
£32.00
£32.00
Renewal price for access to all vols and renewal year
(only available to existing subscribers)
£100.00
£100.00
Prices for Libraries
POSTAL ZONE
POSTAL ZONE
ELECTRONIC and PRINT COMBINED
UK/Europe
USA/Canada/RoW
1 year subscription (2 vols)
print and electronic forms
£42.00
£48.00
If you experience problems with payment or login, please contact: ktpress@ktpress.co.uk
You will be asked to register with your email and a password for your institution.
You can use this information to log in to your library account and check the details of your current subscription. If you have any questions, please contact: ktpress@ktpress.co.uk
Once your payment has been confirmed, you will be able to log in and access the subscription immediately if payment is by credit card or paypal using your username and password.

The setting up of IP access will be manual.
Details of IP access ranges will be requested on purchase of an electronic subscription.

Please note: Access to electronic subscription is for 12 months, renewal is required to maintain access. Librarians purchasing for archival/collection purposes should buy the print or print & electronic journal subscriptions.
Access to the electronic version of n.paradoxa is available by IP address only and is provided as an annual service. The price for electronic subscription does not include the right to archive the site electronically for subscribed years. Librarians should purchase the print or print & electronic versions for archival/collection purposes. Please note: not all print content is available electronically for copyright reasons. Each article available is indicated on the volumes page.
Username/password access is provided to view purchases.
Username/password access is not offered to libraries for their readers.
IP access is offered by IP range (including proxy server or virtual IPs) and provides an automatic connection to the website without login. Libraries should add the URL to their webpages for e-journals after purchase. If there is no IP access in the given IP ranges available to off-site users, then this service and the subscription will be confined to on-campus only.