VIEW or PURCHASE
n.paradoxa volumes
SEARCH ARTICLES
by country, author, title
or full text
DISCOVER
n.paradoxa's new MOOC
(a mass open online course). The 10 lessons of this course on feminism and contemporary art are free. Do the lessons at your own pace, anytime. Register and join.
PURCHASE
print volumes



ORDER by post HERE
This site uses cookies
COOKIE POLICY
READ
n.paradoxa online archive
or RIP-OFF.2
or n.paradoxa's Guide to Feminist Art, Art History and Criticism
or n.paradoxa's feminist art salons
FIND
books on feminist art
feminist exhibition catalogues
feminist art anthologies
feminist art manifestos
feminist-art-topics project - lists 940+ artworks in 30 topics
magazines on women artists/ feminist art
or one-off special issues
1000+ MA/PhDs theses
feminist archives
statistics
timelines
links
feminist film festivals

WATCH
feminist art seminars
n.paradoxa/ICA (2011)
Local/Global Conference 2017
JOIN the JISC email list on Feminism, Art, Local/Global Research

RECOMMEND n.paradoxa for purchase to your University library

DOWNLOAD a poster for your noticeboard

READ
n.paradoxa's blog

nparadoxa on Facebook / KT press ebooks



@n_paradoxa

nparadoxa's MOOC (mass open online course)

n.paradoxa received support from the Andy Warhol Foundation for the Visual Arts (2012-2014) and
the Flo Art Foundation (2011-2012)
Copyright: KT press, 2017
Registered in London
Company no. 3492334
ktpress@ktpress.co.uk


Feminism in the visual arts...
n.paradoxa has published
500+ articles by or about
400+ artists and writers from
80+ countries in
40 vols since 1998,
plus over 1000 resources on the information pages
Search through
1000+ Feminist PhD/MA theses
If you wrote one, and it is not listed,
Add your own here
Current volume:
Ends and Beginnings
(vol 40, July 2017)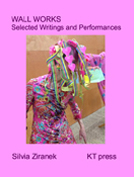 KT press ebooks
digital .epubs. Read on ipad, tablets, PC or MAC
Why not buy some back volumes of n.paradoxa for a feminist friend as a seasonal gift? a birthday present?
Published volumes:
Organising/ Organisations
(vol 39, Jan 2017)
Polemics/ Contestations
(vol 38, July 2016)
SOUND?NOISE!VOICE!
(vol 37, Jan 2016)
Humour
(vol 36, July 2015)
War/Conflict
(vol 35, Jan 2015)
Lessons from History
(vol 34, July 2014)




Information for authors
n.paradoxa
international feminist art journal
n.paradoxa publishes the work of women writers, critics, artists and curators on the work of contemporary women artists from anywhere in the world.

If you would like to submit an article on contemporary women's art practices (visual arts only, on women artists working post-1970), discussions of new directions in feminist theory in relation to their work or interviews with women artists or feminist curators, please contact the editor.

n.paradoxa publishes new and innovative research by women artists, curators, scholars and writers focused on artworks produced by contemporary women artists from around the world today. The aim of this journal is to rethink the local and specific in relation to the national, international and global dynamics of art today and to promote new directions in feminist research and scholarship about women's art practices in the field of contemporary art. The journal encourages work which is comparative, transnational, multi-generational and explores nationalism(s) and discriminations of all kinds beyond and including those created by ethnicity, class, sexuality, racism and sexism (now commonly referred to as intersectionality). n.paradoxa encourages articles which explore more than one work or one artist and offer in-depth comparative analysis.
Articles are commissioned through negotiation with the editor: Katy Deepwell.
Please send (more than one month in advance of the copy deadline) an outline (1-2 paragraphs) and a short resume (1 page only). Please also outline the relation of your proposal to the theme of a particular volume. Do not send finished articles before negotiation with the editor.
Email: katy@ktpress.co.uk Articles are published in print and in PDF format.
Updated: 30 Nov 2016

Volume 40 (July 2017) Ends and Beginnings
(Copy deadline: 1 May 2017, publication date: July 2017)
This volume will mark 20 years of n.paradoxa in print. The idea behind the topic 'ends and beginnings' concerns how we mark events, series, achievements, cycles of work or old vs. new projects. We tend to 'commemorate' things which have ended or been revived. Endings provide a chance for reflection, review and delineate change. We mark beginnings and openings with launches and parties as we celebrate something "new" in the world.
This special volume represents an end to what has been two decades in print, but this end is also a beginning of future and further work. Reviews of n.paradoxa's work in the last two decades will not be the focus for the volume. Instead this is an opportunity to think about what 'beginnings' do feminist debates in art history and criticism now anticipate? What future agendas for feminist thought and work should or could be begun? What has finished that should be reflected upon or changed? What needs to be initiated now? So the ambition of this volume is to explore changes in debates from the past, present and into the future, because how we think about the past in the present is central to thinking about the future in terms of both 'ends and beginnings'. Any articles which address this in relation to contemporary women artists' work and interpretation of that work are welcome. n.paradoxa is looking for articles with strong transnational, transcultural and transgenerational approaches. n.paradoxa would like to publish more work about groups and collective work which has fostered change.
KT press operates as a not-for-profit company. Editor: katy@ktpress.co.uk