Feminism in the visual arts...

The print journal n.paradoxa
[ISSN 1461-0434] has published
500+ articles by or about
400+ artists and writers from
80+ countries in
40 vols since 1998

n.paradoxa online
[ISSN 1462-0426]
published 21 issues
(1996-2010)
online with different
content to the print journal
The last of these was the
n.paradoxa's guide to Feminist Art, Art History and Criticism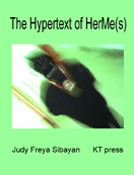 KT press ebooks
digital .epubs. Read on ipad, tablets, PC or MAC

Why not buy some volumes of n.paradoxa for a feminist friend as a seasonal gift? a birthday present?

Published volumes:
Ends and Beginnings
(vol 40, July 2017)
Organising/ Organisations
(vol 39, Jan 2017)
Polemics/ Contestations
(vol 38, July 2016)
SOUND?NOISE!VOICE!
(vol 37, Jan 2016)
Humour
(vol 36, July 2015)
War/Conflict
(vol 35, Jan 2015)
Lessons from History
(vol 34, July 2014)




n.paradoxa Booklist

Search by Country
Notes: Monographs and individual artists' exhibition catalogues are not included in this list, except where they are explicitly feminist and provide a key role model for feminist art practice. You can look at exhibitions and anthologies separately by moving to those pages. For authors' last names use capital letter first. For those beginning with "A", type "A" or use the first 3 letters of their last name.
The country search uses full English names, e.g. The Netherlands, except for USA and UK. "International" (use Capital "I") is the category used for projects where artists from more than 3 countries are involved. Books and exhibitions under "International" are in addition to those listed as individual countries. New sections have been added for geographical regions/ continents: Asia, Africa, Pacific, Middle East, South America, Scandanavia. These categories are in addition to individual countries listed. So, for searches in Africa, look also in Nigeria and Egypt.
The title search is limited to words used in the title, it does not provide a keyword or subject search facility. This search is for one word only, no boolean (multiple) searches are supported. Artists' last names can also be searched in the title section, if they are in a book or exhibition title.
All n.paradoxa articles are listed separately. To search these, Click here
This results of this search will give all books, exhibition catalogues, magazines and special issues, blogs, websites and women's art organisations for a country, including places of exhibition and publication and is compiled from n.paradoxa's database.
The results list is organised with links to organisations/websites first, then journals, then books and exhibition catalogues by date (with most recent first):
2004 Elsa Hsiang-chun Chen First International Women's Art Festival in Taiwan: Women, Art and Technology: Collected Essays (Taiwan: Kaoshiung Museum of Fine Arts) More
Text from feature reproduced from Volume 12, n.paradoxa, July 2003. From My Fingers: Living in the Technological Age
Taiwan: Kaohsiung Museum of Fine Arts May 8 2003 to July 27 2003
Curator: Elsa Chen
This exhibition, as the key event of the First International Women's Art Festival in Taiwan, explores how contemporary technology has transformed the human mind, body and behaviour in the works of eighteen significant international women artists and art groups from Taiwan and other East Asian origins. Employing a variety of media, from paper work to cyber art, the exhibition is a response to the trends towards using new technologies in contemporary art and culture. The works offered a mixture of warm and humorous representations of the women artists' anxieties, enthusiasms or skepticism towards their lives in today's technological age. n.paradoxa features some of the works included (print copy only). A catalogue is available from Kaoshiung Museum.First International Women's Art Festival in Taiwan: Women, Art and Technology: Collected Essays (Taiwan: Kaoshiung Museum of Fine Arts, 2004) curator: Elsa Hsiang-chun Chen ---- Review reproduced from Volume 16, n.paradoxa, July 2005. Katy Deepwell 'Short Book Reviews'
Elsa Hsiang-chun Chen (ed) First International Women's Art Festival in Taiwan: Women, Art and Technology: Collected Essays
(Taiwan: Kaoshiung Museum of Fine Arts: August 2004) Text in Chinese and English. ISBN 957-01-8066-8
Published to accompany a festival, this significant anthology of new essays brings together many prominent feminists across Asia for both historical reflection on feminist legacies and discussions about the nature of feminist art practices in countries as diverse as Taiwan (Elsa Chen), Korea (Gugok Kim Honghee), the Philippines (Flaudette May Datuin), North America and Japan (Keiko Sei), and Hong Kong (Phoebe Chingying Man) . Essays are included by both critics and artists about new technologies, the contexts in which they work/network and their art practices by Juin Shieh; Irina Aristarkhova; Shirley Tse; Mina Cheon; Varsha Nair; Tari Ito; while Griselda Pollock tackles 'What is Feminist Art: or How not to Answer a Question Like That in Six Thousands Words'.
2002 Victoria Lu Taiwan (dangdai) Nuxing yishushi (History of Contemporary Taiwan Women Artists) (Taipei: Yishujia Chubanshe (text in Chinese))
2001 Ying Ying Chien Journey of the Spirit: Taiwanese Women Artists and Contemporary Representations (Taiwan: Kaohsiung Museum of Fine Arts)
1998 Ying Ying Lai Mind and Spirit : Women's Art in Taiwan (Taiwan: Taipei Museum of Fine Art, 18 April-9 Sept 1998) More
Review reproduced from Volume 3, n.paradoxa, Jan 1999. Katy Deepwell 'Book Reviews'
Mind and Spirit: Women's Art in Taiwan
Taiwan: Taipei Fine Arts Museum,
18 April-9 Sept 1998. ISBN 957-02-1501-1
A major exhibition of the history of Taiwanese Women Artists in the Twentieth Century. Curator Ying-Ying Lai. Catalogue in Chinese with English summaries. see full English text of curator Ying-Ying Lai's essay on n.paradoxa.
1993 Women Make Waves Film Festival (Taipei) () Taiwan Women's Film Association organises the annual 'Women Make Waves International Film Festival' as a platform for artistic exchanges between women filmmakers in Taiwan and around the world that helps to widen filmmakers' creative vision. Since its founding in 1993, this Festival has showcased numerous works by women filmmakers in different venues throughout Taiwan (including theatres, educational institutions and culture centres). This festival has become one of the leading women's film festivals in Asia. It takes place every October.
Art Baby Gallery () Art Baby Gallery is a digital exhibition space founded by Grace Miceli in 2011, and organising exhibitions in different venues in Asia, USA and UK.