Feminism in the visual arts...

The print journal n.paradoxa
[ISSN 1461-0434] has published
500+ articles by or about
400+ artists and writers from
80+ countries in
40 vols since 1998

n.paradoxa online
[ISSN 1462-0426]
published 21 issues
(1996-2010)
online with different
content to the print journal
The last of these was the
n.paradoxa's guide to Feminist Art, Art History and Criticism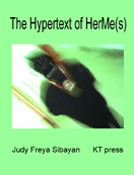 KT press ebooks
digital .epubs. Read on ipad, tablets, PC or MAC

Why not buy some volumes of n.paradoxa for a feminist friend as a seasonal gift? a birthday present?

Published volumes:
Ends and Beginnings
(vol 40, July 2017)
Organising/ Organisations
(vol 39, Jan 2017)
Polemics/ Contestations
(vol 38, July 2016)
SOUND?NOISE!VOICE!
(vol 37, Jan 2016)
Humour
(vol 36, July 2015)
War/Conflict
(vol 35, Jan 2015)
Lessons from History
(vol 34, July 2014)




n.paradoxa Booklist

Search by Country
Notes: Monographs and individual artists' exhibition catalogues are not included in this list, except where they are explicitly feminist and provide a key role model for feminist art practice. You can look at exhibitions and anthologies separately by moving to those pages. For authors' last names use capital letter first. For those beginning with "A", type "A" or use the first 3 letters of their last name.
The country search uses full English names, e.g. The Netherlands, except for USA and UK. "International" (use Capital "I") is the category used for projects where artists from more than 3 countries are involved. Books and exhibitions under "International" are in addition to those listed as individual countries. New sections have been added for geographical regions/ continents: Asia, Africa, Pacific, Middle East, South America, Scandanavia. These categories are in addition to individual countries listed. So, for searches in Africa, look also in Nigeria and Egypt.
The title search is limited to words used in the title, it does not provide a keyword or subject search facility. This search is for one word only, no boolean (multiple) searches are supported. Artists' last names can also be searched in the title section, if they are in a book or exhibition title.
All n.paradoxa articles are listed separately. To search these, Click here
This results of this search will give all books, exhibition catalogues, magazines and special issues, blogs, websites and women's art organisations for a country, including places of exhibition and publication and is compiled from n.paradoxa's database.
The results list is organised with links to organisations/websites first, then journals, then books and exhibition catalogues by date (with most recent first):
2004 Nelly Richard Masculine/Feminine: Practices of Difference (Durham, NC and London: Duke University Press,trans. Silvia R. Tandeciarz and Alice A Neilson.)
2003 Eli Bartra Crafting Gender: Women and Folk Art in Latin America and the Caribbean (Durham: Duke University Press) More
Review reproduced from Volume 13, n.paradoxa, Jan 2004. Katy Deepwell 'Short Book Reviews'
Eli Bartra (ed) Crafting Gender: Women and Folk Art in Latin America and the Carribean Durham: Duke University Press, 2003. ISBN: 0-8223-3182-9
A new anthology which focuses on women's contribution as producers and consumers of "folk art". This book positions its case studies as gender-based with attention to social context and the analysis of specific belief systems and aesthetic values. Questioning the category of "folk art", the essays embrace both women artists in indigenous communities and the mestiza society of the region. Sally Price writes about fashions in "traditional" Maroon art in Suriname; Norma Valle about Santeras in Puerto Rico; Mari Lyn Salvador on Kuna women's arts in Panama; Dorothea Scott Whitten on Canelos Quichua women in Ecuador. Eli Bartra writes about Mexican ceramicists of Mata Ortiz; Ronald J. Duncan analyses women's folk art in La Chamba, Columbia; Dolores Juliana writes on Mapuche craftswomen in Argentina; Maria Rodriguez-Shadow on votive paintings in Chalma, Mexico; Betty LaDuke on Teodora Blanco in Mexico and Lourdes Rejon Patron on Mayan women's costumes.
1998 Coco Fusco et al The Latina Artist: The Response of the Creative Mind to Gender, Race, Class and Identity (New Brunswick, NJ: Rutgers Univ Press)
1995 Geraldine P. Biller ed Latin American Women Artists,1915-1995 (USA:Milwaukee Art Museum)
1985 Betty La Duke Companeras: Women,Art & social Change in Latin America (San Francisco)