Feminism in the visual arts...

The print journal n.paradoxa
[ISSN 1461-0434] has published
500+ articles by or about
400+ artists and writers from
80+ countries in
40 vols since 1998

n.paradoxa online
[ISSN 1462-0426]
published 21 issues
(1996-2010)
online with different
content to the print journal
The last of these was the
n.paradoxa's guide to Feminist Art, Art History and Criticism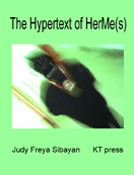 KT press ebooks
digital .epubs. Read on ipad, tablets, PC or MAC

Why not buy some volumes of n.paradoxa for a feminist friend as a seasonal gift? a birthday present?

Published volumes:
Ends and Beginnings
(vol 40, July 2017)
Organising/ Organisations
(vol 39, Jan 2017)
Polemics/ Contestations
(vol 38, July 2016)
SOUND?NOISE!VOICE!
(vol 37, Jan 2016)
Humour
(vol 36, July 2015)
War/Conflict
(vol 35, Jan 2015)
Lessons from History
(vol 34, July 2014)




n.paradoxa Booklist

Search by Country
Notes: Monographs and individual artists' exhibition catalogues are not included in this list, except where they are explicitly feminist and provide a key role model for feminist art practice. You can look at exhibitions and anthologies separately by moving to those pages. For authors' last names use capital letter first. For those beginning with "A", type "A" or use the first 3 letters of their last name.
The country search uses full English names, e.g. The Netherlands, except for USA and UK. "International" (use Capital "I") is the category used for projects where artists from more than 3 countries are involved. Books and exhibitions under "International" are in addition to those listed as individual countries. New sections have been added for geographical regions/ continents: Asia, Africa, Pacific, Middle East, South America, Scandanavia. These categories are in addition to individual countries listed. So, for searches in Africa, look also in Nigeria and Egypt.
The title search is limited to words used in the title, it does not provide a keyword or subject search facility. This search is for one word only, no boolean (multiple) searches are supported. Artists' last names can also be searched in the title section, if they are in a book or exhibition title.
All n.paradoxa articles are listed separately. To search these, Click here
This results of this search will give all books, exhibition catalogues, magazines and special issues, blogs, websites and women's art organisations for a country, including places of exhibition and publication and is compiled from n.paradoxa's database.
The results list is organised with links to organisations/websites first, then journals, then books and exhibition catalogues by date (with most recent first):
2017 Benedetta Carpi De Resmini, Laima Kreivytė M\A/G\M/A. The body and the word in women's art in Italy and Lithuania From 1965 to today (Vilnius: April 2017),(Rome: 26 January 2018 – 2 April 2018) (National Gallery of Art in Vilnius and Rome, Istituto Centrale per la Grafica )
2006 Serseliafam Women's Film Festival (Vilnius) () The festival runs at the beginning of March annually and screens films directed by women at two venues in the town of Vilnius. The festival will expand to different locations in Lithuania in 2012.
1998 Essay: Dr Ieva Kuiziniene Lithuanian Art / Women Experience (Washington DC: Contemporary Art Centre, October) More
Review reproduced from Volume 3, n.paradoxa, Jan 1999. Katy Deepwell 'Book Reviews'
Lithuanian Art / Women Experience
Contemporary Art Centre, Vilnius, published on the occasion of the Lithuanian Women Art Exhibition at the National Museum of Women in the Arts, Washington DC
October 1998. Essay: Dr. Ieva Kuiziniene.
This catalogue represents and documents over 40 women artists from Lithuania through a single photograph of a piece of their work and a CV. It was produced with the assistance of the Soros Centre of Contemporary Arts Archives in Vilnius of over 300 Lithuanian artists. The work is wide-ranging in media and approach but it documents many artists marginalised in the offical Communist art world in the middle of the 20C (Jusefa Ceicyte, Kazimera Zimblyte) as well as those whose careers have started since post-Glasnost independence and exhibit abroad (Egla Rakauskaite, Nomeda Urboniene, Elena Urbaitis).