Feminism in the visual arts...

The print journal n.paradoxa
[ISSN 1461-0434] has published
500+ articles by or about
400+ artists and writers from
80+ countries in
40 vols since 1998

n.paradoxa online
[ISSN 1462-0426]
published 21 issues
(1996-2010)
online with different
content to the print journal
The last of these was the
n.paradoxa's guide to Feminist Art, Art History and Criticism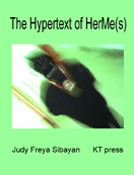 KT press ebooks
digital .epubs. Read on ipad, tablets, PC or MAC

Why not buy some volumes of n.paradoxa for a feminist friend as a seasonal gift? a birthday present?

Published volumes:
Ends and Beginnings
(vol 40, July 2017)
Organising/ Organisations
(vol 39, Jan 2017)
Polemics/ Contestations
(vol 38, July 2016)
SOUND?NOISE!VOICE!
(vol 37, Jan 2016)
Humour
(vol 36, July 2015)
War/Conflict
(vol 35, Jan 2015)
Lessons from History
(vol 34, July 2014)




n.paradoxa Booklist

Search by Country
Notes: Monographs and individual artists' exhibition catalogues are not included in this list, except where they are explicitly feminist and provide a key role model for feminist art practice. You can look at exhibitions and anthologies separately by moving to those pages. For authors' last names use capital letter first. For those beginning with "A", type "A" or use the first 3 letters of their last name.
The country search uses full English names, e.g. The Netherlands, except for USA and UK. "International" (use Capital "I") is the category used for projects where artists from more than 3 countries are involved. Books and exhibitions under "International" are in addition to those listed as individual countries. New sections have been added for geographical regions/ continents: Asia, Africa, Pacific, Middle East, South America, Scandanavia. These categories are in addition to individual countries listed. So, for searches in Africa, look also in Nigeria and Egypt.
The title search is limited to words used in the title, it does not provide a keyword or subject search facility. This search is for one word only, no boolean (multiple) searches are supported. Artists' last names can also be searched in the title section, if they are in a book or exhibition title.
All n.paradoxa articles are listed separately. To search these, Click here
This results of this search will give all books, exhibition catalogues, magazines and special issues, blogs, websites and women's art organisations for a country, including places of exhibition and publication and is compiled from n.paradoxa's database.
The results list is organised with links to organisations/websites first, then journals, then books and exhibition catalogues by date (with most recent first):
2017 Tricia Cusack, Síghle Bhreathnach-Lynch eds Art, Nation and Gender: Ethnic Landscapes, Myths and Mother-Figures (1st ed. 2003) (Routledge)
2002 Pauline von Bonsdorff and Anita Seppa Kauneuden Sukupuoli (Finland: Gaudearmo)
2000 ARSIS Women in the Arts: Changing Landscapes ((Finland:Arts Council)) More
Review reproduced from Volume 7, n.paradoxa, Jan 2001. Katy Deepwell 'Short Book Reviews'
Women in the Arts, Changing Landscapes
ARSIS vol. 2, 2000 Arts Council of Finland publication.
ISSN 0780-9859
This special issue of ARSIS explores the situation of women in the arts in Finland in several fields of the arts but it sets this picture within a Europe-wide framework, noting the general increase in women's participation in the arts from the 1980s to the 1990s. The issue offers a case study of women in the visual arts in Germany outlining the "pyramid of success" which moves from the bottom where 55% of art students are women, 43% of awardwinners, to the top where only 10% all professors are female and only 13.5% of works acquired by federal modern art collections are produced by women. The article is based on research carried out by the the Bonn-based Zentrum fuer Kultur- forschung (ZfKf) for the Federal Ministry of Education and Research in collaboration with ERICarts: published in 2 volumes as Andreas Wiemand, Annette Brinkman Frauen im Kultur- under Medienbetrieb III, ARCultmedia, 2000 and D.Cliche, R. Mitchell, AJ Wiesland (eds) Women in the Arts and Media Professions - European Comparisons Bonn: ARCult Media, 2000. The same study cites women as 45% of all visual artists in Austria, 44% in Finland, 33% in Italy, 43% in Germany, and 38% in Portugal and UK in the 1990s.
1983 Leena Ahtola-Moorhouse and Salme Sajas-Korte, Soili Sinisalo Sieben Finnische Malerinnen = Malerinder fra Finland (Copenhagen, Statens Museum fur Kunst)