SEARCH and VIEW
all n.paradoxa articles
n.paradoxa volumes
This site uses cookies
COOKIE POLICY
SUBSCRIBE or PURCHASE
print and/or electronic


READ
n.paradoxa online archive
RIP-OFF.2
or n.paradoxa's Guide to Feminist Art, Art History and Criticism
FIND
books on feminist art
feminist exhibition catalogues
feminist art anthologies
feminist art manifestos
magazines on women artists/ feminist art
statistics
timelines
links
feminist film festivals

WATCH
feminist art seminars
n.paradoxa/ICA (2011)
JOIN our mailing list
RECOMMEND n.paradoxa to your library
READ n.paradoxa's blog

FIND US on FACEBOOK

n.paradoxa is supported by the Andy Warhol Foundation for the Visual Arts and
the Flo Art Foundation
n.paradoxa's monthly salon in London
Next date: 11 Dec 2013
Read more...
Use this website to learn about 40 years of feminism in the visual arts and start contemplating the future...
New from KT press
electronic books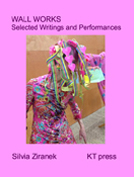 Current volume:
Citizenship
(vol 32, July 2013)
Read more...
Why not buy a
gift subscription to n.paradoxa for 2014 for a feminist friend: a seasonal gift? birthday present?
Next volumes
Religion
(vol 33, Jan 2014)
Lessons from History
(vol 34, July 2014)
Previous volumes
Africa and its Diasporas
(vol 31, Jan 2013)
Feminist Aesthetics
(vol 30, July 2012)
Trans-Asia
(vol 29, Jan 2012)
Biopolitics
(vol 28, July 2011)

n.paradoxa
international feminist art journal
Founded in 1998, n.paradoxa: international feminist art journal publishes scholarly and critical articles highlighting feminist art and feminist art theory written by women critics, art historians and artists on and in relation to the work of contemporary women artists post-1970 (visual arts only) working anywhere in the world.
KT press is the publisher and operates as a not-for-profit publishing company whose aim is to promote understanding of women artists and their work. The editor is Katy Deepwell.
KT press also publishes ebooks on contemporary women artists.
UK/Europe

USA/Canada/ROW

Price for individuals



Price for institutions

Purchase volumes here...

n.paradoxa is published bi-annually (January and July) in print as volume numbers. (ISSN: 1461-0434). Prices include postage.
Each thematic volume in print contains artists and authors from up to 10 countries in the world and explores their work in relation to feminist theory and feminist art practices.

Print copies can be posted anywhere in the world.
You can purchase single volumes or sets of earlier volumes.

Subscriptions are available for print and/or electronic forms to individuals and libraries.
Purchase individual annual subscriptions here.
Annual print subscription for individuals is £18 (UK/Europe) or £25 (USA/Canada/RoW).

Individual articles can be purchased as PDFs at £4.50.
Individual electronic subscriptions are available to either current volumes (£15 a year)
or all back issues (£90 a year).

Libraries can order directly from KT press or through subscription agents, including Ebsco, Swets and Harrassowitz. Click here for details for libraries.
The current volume of n.paradoxa is available in the following art bookshops:
UK: Tate Modern, ICA and Serpentine Gallery in London; Arnolfini, Bristol; Ikon Gallery, Birmingham.
Europe: Wiels, Brussels; CCA Andratx, Mallorca; Jeu de Paume, Paris; Motto, Berlin; Pavillion, Bucharest.
If you would like to contribute, read the information for authors or write to the editor.
If you want to recommend that your University library purchase n.paradoxa, send your librarian n.paradoxa's recommendation form.